BlackBerry's debut Android phone, the Priv, is currently going for less than $280 in the US. eBay seller mobilepros1 is selling the device at this price, with the listing currently revealing that nearly 600 units have already been sold.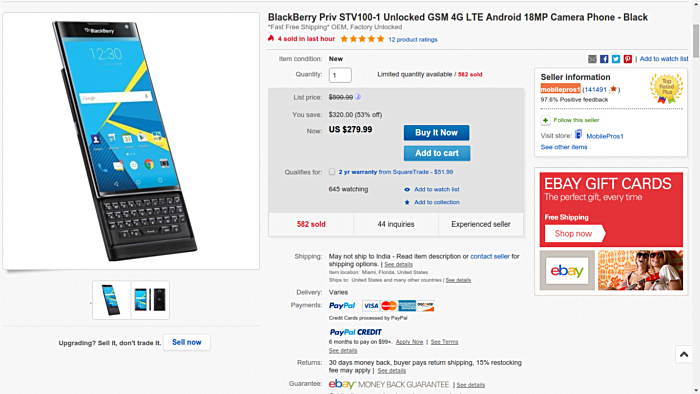 A quick look at BlackBerry's official website reveals a $499 price tag for the device, meaning availing this eBay deal will save you around $220. The seller doesn't say when the sale ends, so those planning to avail the deal may have to act fast.
E
The variants 1 to 5 and there bands are described here http://forums.crackberry.com/blackberry-priv-f440/blackberry-priv-models-supported-frequencies-1043968/ There is also a variant 5, look through the thread. Varaints 1, 2 and 5 support Wirel...
E
No no no... READ before posting stuff like that.... The number after the 100 (100-1 to 100-5) is an indication of what networks are supported Some of these support more bands, some fewer, but got wireless charging.