If you've been waiting for the Android-powered Blackberry to arrive at big Red, your wait is now over. Verizon is offering the Blackberry Priv for the full retail price of $720 or $30 per month for a period of 24 monthly payments.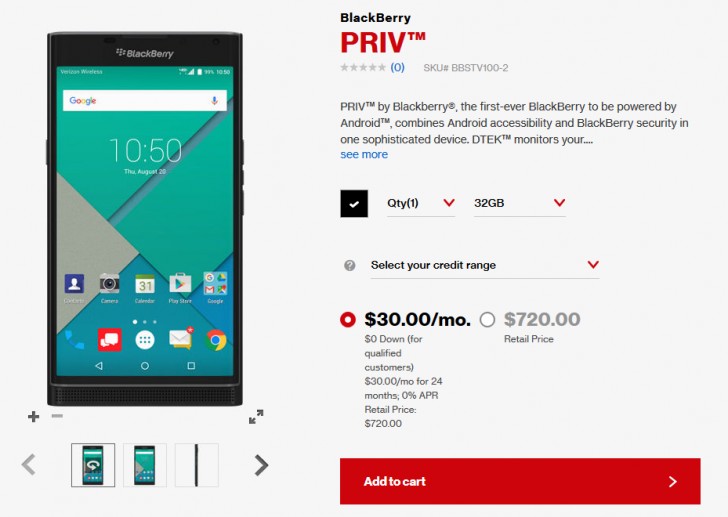 The Blackberry Priv is Blackberry's first comeback out of a ditch it dug itself in. It features a 5.4 inch 1440p display, Snapdragon 808 Hexa-core processor, 18MP camera, 3GB of RAM, and a 3410mAh battery. The phone also features a display that slides up to reveal a physical QWERTY keyboard, the same kind that Blackberry has pioneered into its own hardware for years.
D
Grow up? Because my personal preferences differ from yours? Or because I am proud of the fact that I stick to my guns? How about you deal with it instead hmmm? Re read the part where I said cry me a damn river :) over and over again until it eventual...
R
Just enough of the foul language. Even if you are indeed what you say you are.
C
And of course you think b/c it's not an iPhone, it's useless. You need to remember that Blackberry has been a pioneer in the corporate workplace. Becuase your iDevice can do the same thing doesn't mean it provides the same experience as when some...