Alexander Amosu, the luxury designer, who is well known for adding a dash of super expensive exclusivity to modern day electronic devices, has come up with a BlackBerry Q10 design, which is made up of white gold and diamonds.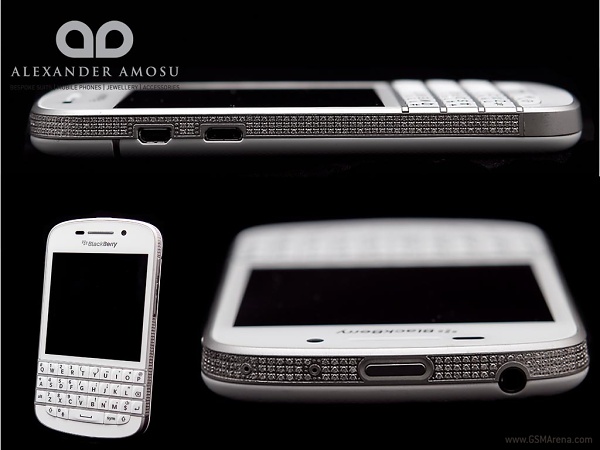 The Amosu's BlackBerry Q10 is made up of 18 carat white gold and the smartphone is encrusted with over 700 VVSI diamonds, which amount to a total of approx. 4.7 carats.
The designer also offers a new pattern for the potential consumers of the phone, with a choice of 18 carat yellow, 18 carat rose, silver and platinum - all with matching set of colorful diamonds.
The luxurious BlackBerry Q10 is priced at £20,000 (about $30,250) and the exclusive design is available in limited quantity.
Furthermore, you can also get your name or your company's logo engraved on your show piece in solid 18 carat gold or have its back covered with crocodile skin.
Meanwhile, if you feel that the BlackBerry Q10 by Amosu is a bit out of your reach, you might be interested into a much cheaper Swarovski version by Amosu Couture, a sister company of the designer, that costs only £3,750 (about $5,671).
D
thats what the customers are waiting for, visibility of BB ... LOL
i
Cheap wil buy two soon one for my wife and one for me
ADVERTISEMENT