Blackberry, whose latest handsets reportedly aren't selling well, is planning to launch an Android smartphone this fall, according to a report from Recode.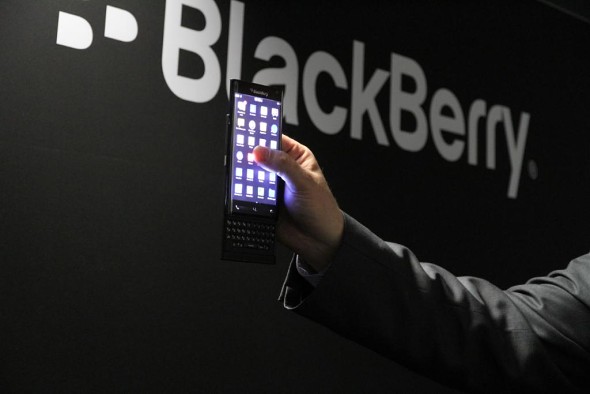 As per the report, the slider phone (see image above) which BlackBerry showed off at this year's Mobile World Congress (MWC) would be the company's first Android smartphone.
The report notes that the move is aimed at promoting the company's cross-platform Enterprise Mobility Management (EMM) solution dubbed BES12. It would send a signal that BlackBerry is "confident that the BES12 system can not only manage, but also secure smartphones and tablets powered by rival operating systems," the report said.
The news comes less than a month after the Canadian company announced worldwide job cuts.
Via
A
Y dont u people continue as BlackBerry only.y u r jumping into android.BlackBerry is very great mobile and just make something new apart from android plzz.u can do something wher other company cant do it.I hope u understood.launch mobiles very soon ...
?
Correction: LG planned to release a phone with Windows 8.1, not Windows 10. Though I wonder, if they could manage to get that or their future Windows phones updated to Windows 10, too
?
I do. W10, please! They could work on getting security more, well, secure - top of the line if possible. (I know there's an article about an LG on W10 somewhere) But I still have to hand it to LG as it has been my earlier desire to see them integrate...