Keyless, not clueless
BlackBerry Torch 9860 review: Keyless, not clueless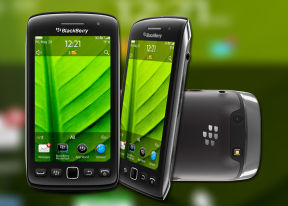 A familiar phonebook
The BlackBerry Torch 9860 may run a new edition of the OS, but its phonebook is the same as before.
The contacts get listed alphabetically by first, last name or company and you can pick which of their recent activities get displayed. Smart search lets you find a specific contact by typing a part of the name, so navigation is pretty fast.
Like previous BlackBerry devices, the Torch 9860 lets you put your contacts in one of two categories - personal and business and then filter your phonebook accordingly. There is also grouping available and you can create as many custom groups as you like.
In edit mode, the available contact details are neatly organized. You can replicate some of the fields and add custom ones easily.
Great telephony
In calls, the BlackBerry Torch 9860 is the usual solid performer. No voice quality or reception issues. Smart dial is of course enabled - you only need an extra tap on the Search button to bring up the virtual QWERTY keyboard. It's still a quick way of locating contacts on the handset. You just punch a few keys straight on the homescreen and a list of suggestions is promptly returned. You can then select the contact you need with the trackpad or tap directly on its icon to initiate a call.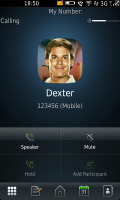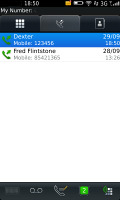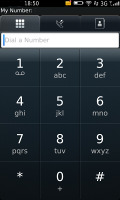 The in-call screen • call log • the dial pad
Voice Dial is also available via the Universal Voice Search.
The BlackBerry Torch 9860 scored a Very Good mark in our traditional loudspeaker test, so you should have no concerns about missed calls and messages.
| | | | | |
| --- | --- | --- | --- | --- |
| Speakerphone test | Voice, dB | Pink noise/ Music, dB | Ringing phone, dB | Overal score |
| LG Optimus 2X | 65.7 | 60.0 | 67.7 | Below Average |
| HTC EVO 3D | 65.8 | 64.6 | 75.7 | Average |
| LG Optimus 3D | 67.0 | 66.6 | 82.7 | Good |
| BlackBerry Torch 9860 | 67.2 | 65.2 | 75.7 | Good |
| BlackBerry Bold 9900 | 71.0 | 72.7 | 76.3 | Very Good |
| LG Optimus One P500 | 77.1 | 74.5 | 77.9 | Excellent |
Messaging - BlackBerry style
The BlackBerry Torch 9860 handles has all kinds of messages. You get SMS, MMS and email support out of the box and there are also a few IM apps preinstalled.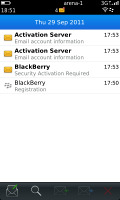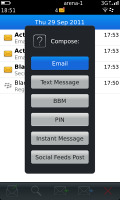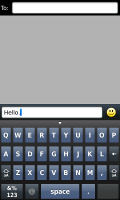 Checking out the messaging menu • creating a message
Of course, a BIS account is a must if you are to use email on the Torch 9860. And while we understand the advantages of the BlackBerry internet service, it would have been nice to give users some kind of choice. You know – you can go for the security we offer or you can use whatever internet plan you have and live without it. Without an enterprise account, your only option is web-based email.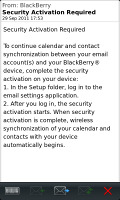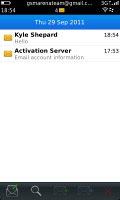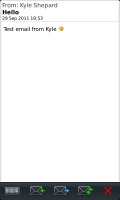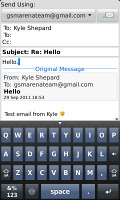 The Email client • reading and composing an email
And we shouldn't forget that not all carriers are offering BIS. Still if you do get a subscription you can check out the nicely organized and easily customizable client, which has deservedly earned its name over the years.
Photos can be resized for sending, emails can be flagged and filtered by request, color and status, while folders can be created, edited and deleted on the device itself.
The message editors, which look identical for all types of messages, are pretty simple to use and with a neat interface. There is a counter at the top indicating the remaining characters to 160, and another one showing the number of parts the message will break down into for sending. That one turns into a data counter if you are creating an MMS or email.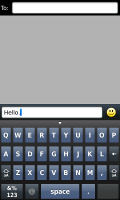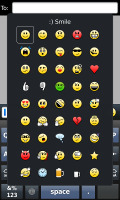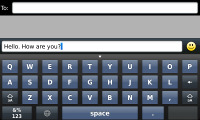 Sending a message with the Torch 9860
Entering recipients is as quick and convenient as it gets. You just start typing and smart-dial kicks in, giving you a list of suggestions.
The BlackBerry Torch 9860 has no hardware keyboard. The virtual QWERTY does a good job in landscape mode but in portrait the limited space is a problem. Extra care was needed to avoid wrong hits.