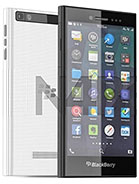 ?
mazdak, 27 Dec 2014becaus its a midrange product,not highendMid rage snapdragon is better that any s4 chip only bb fans boy will buy tis crap
D
They should CLEARLY stop using Snapdragon S4 SoCs as it's getting outdated. Snapdragon 410 is a good choice for this product. Great phone nonetheless.

I'm looking forward for their next full-touch flagship phone.
i
Not bad desain..but must be sold cheap, for beginner.
Passport is the best

m
AnonD-241589, 27 Dec 2014why not Snapdragon 610 or 615? it should make better... imhobecaus its a midrange product,not highend
j
Very disappointed with the specifications, had been waiting for a phone better than Z30, only for me to get this crap..
If bring a better phone or ready to loose some users
Total of 32 user reviews and opinions for BlackBerry Z20.