Verizon Wireless announced pricing and availability of the BlackBerry Z30. The Canadian flagship smartphone will be available in November for $199.99 with a two-year contract, or 22.91 per month for 24 months for users who opt for the Verizon Edge installment plan.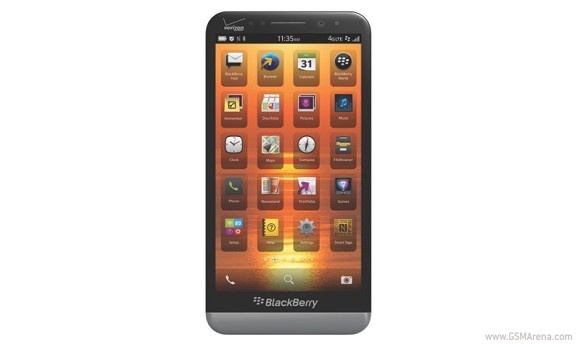 Verizon claims that it will exclusively offer the smartphone in the United States. However, it wouldn't be a surprise if other carriers pick up the device too (we've seen the Z30 with AT&T branding before its announcement).
When available, the BlackBerry Z30 will face a slew of capable competitors in its price range. Here's hoping that it will do better than its sibling, the BlackBerry Z10.
?
The Z30 is the pinacle in ultimate Android Smartphones on the market , outstanding features and stylish look will be a winner
S
Great PHONE as top class communication tool and the best mail client, nice screen and stereo speakers are welcome multimedia additions ...
v
Wechat usually ask before first time accessing contact list, you can simply disallow them. BBM now available on ios & android, so unless you need to talk with people on WP or S40 phone, BB didn't need other chat services beside BBM.