In lieu of the disastrous preliminary fiscal Q2 2014 results, a word got out about a surprising new potential option for the future of BlackBerry. According to The Wall Street Journal, Mike Lazaridis, the co-founder and former co-CEO of the struggling Canadian manufacturer is considering a bid to save his former company and take it private.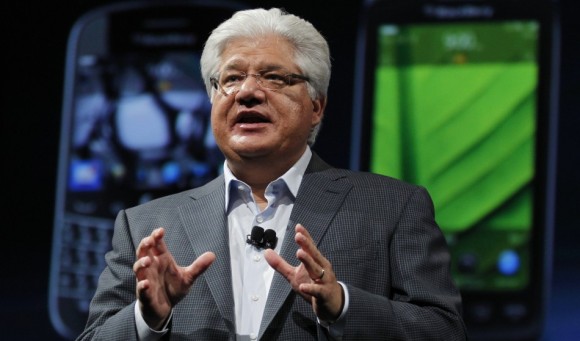 It is already a known fact that BlackBerry is looking for a buyer. Reportedly, Mr. Lazaridis has separately approached the private equity giants Blackstone Group and Carlyle Group about potentially making an offer for the company. However, talks on the subject have been preliminary, so nothing is certain.
A co-founder of BlackBerry in 1985, Mike Lazaridis is one of the company's largest individual shareholders. His significant stake in the company will certainly matter in the bidding process.
Of course, it must also be noted that Mike Lazaridis, in a tandem with Jim Balsillie ran BlackBerry during the period when the company's business took a bad turn. Mr. Lazaridis is viewed by many as a key factor for the current state of BlackBerry. Him and Jim Balsillie were replaced by the company's current chief, Thorsten Heins in January 2012.
J
still waiting for the BBM apps come to Android..
j
this is really sad news/ y dont blackberry start selling the bbm app to everybody they started giving it for free to ios n android, insted of doint that even if they take some amount from every1 to let them download the bbm messenger app on their...
D
Motorola has a large share where they operate actively. And with Google they narrowed their market even further, only Americas. Even small manufacturers like ZTE had more marketing in Europe than Motorola. No one knew they were here again, before the...