Silent Circle, the maker of the privacy-oriented Blackphone, has unveiled a successor. Logically named the Blackphone 2, the phone promises even tighter security and updated specs to better fit 2015 market. Additionally, there's also a new tablet from the company - the Blackphone+.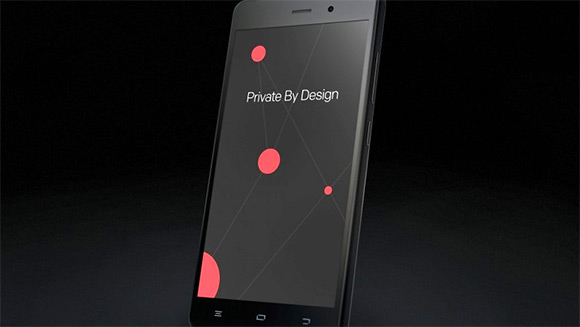 The Blackphone 2 sports an updated 64-bit octa-core processor in an yet unknown chipset and a much larger 5.5" 1080p display covered in Gorilla Glass 3. That's quite a hefty update compared to the old phone's 4.7" HD screen.
Additionally, the Blackphone 2 sports a 3,060mAh battery, which features quick charging. Sadly, it's not user replaceable. Additional features include microSD card slot, LTE and 3GB of RAM.
The phone runs PrivatOS 1.1, which features enhanced Spaces UI for separating different parts of the Android experience from one another. It allows you to assigns different logins for different areas of the device. For example, you can assign a login for all your communication apps and then have a separate one for your document apps.
Silent Circle has priced the phone at $649 - the same as the first generation Blackphone. As for the tablet, it's a 7" device, which uses a Qualcomm chip, but the company hasn't shared much info just yet.
Co-founder and Silent Circle chairman Mike Janke had this to add, "Never before have private citizens been under barrage from world governments -- hacking, vacuuming, and chipping away at our privacy." Silent Circle boasts $750 million in orders for its the first Blackphone and anticipates the second generation to be an even bigger success.
"We're replacing BlackBerry, we don't care that BlackBerry's CEO is throwing nasty things about us onto Twitter. We're going to dominate them," said Mike Janke at today's launch.
T
the batteries can be removed its just a box of a soft as the back and the battery are glued down. A hairdryer is sufficient to remove both. Not sure if anyone is still using one of these in 2020 but eBay seems full of these that are brand new with th...
R
The replaceable/removable battery is without a doubt a key factor in safeguarding our privacy and no matter how secure we are with the BlackPhone or any other phone it does not make a bit of sense to eliminate the replaceable/removable battery no ma...
A
I decided years ago the I won't buy a phone with a sealed battery. Knowing that I can remove the power source is the only guaranteed way I use to protect my privacy when I'm not doing anything with electronics. Make a model with a removable battery a...
ADVERTISEMENT