Microsoft has increased the price of its Surface Book in the UK, citing aim to "align with market dynamics" as the reason.
The price of the hybrid laptop has been increased by £150 across the range, which works out to about an 11.5% increase.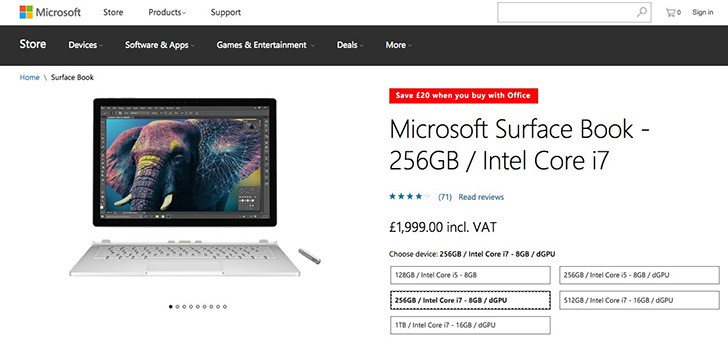 A Microsoft spokesperson has confirmed that the company is adjusting its British pound prices and that the change affects "products and services purchased by individuals, or organizations without volume licensing contracts".
The prices of products and services that are sold through partners of Microsoft are up to those partners to determine.
Microsoft is yet another company to adjust its prices upward since the Brexit vote came through in the UK's June referendum. Apple increased app prices by 25%, Lenovo and HP also adjusted their prices and phones like the OnePlus 3 got their prices hiked in the aftermath of Brexit as well.
?
I live in Europe, and I do think that. All I can say is bring on the punishment, they were grinding us all into the ground anyway.