G6 vs. Galaxy S8 vs. Xperia XZ Premium
Blind shootout revealed: G6 vs. Galaxy S8 vs. Xperia XZ Premium
Voting is now over, check out the results and the phone identities on the next page.
Blind camera shootout
We love ourselves some shootouts, hope you do too, as we have one in store for you. We're prepping a three-way clash between the LG G6, the Samsung Galaxy S8 and the Sony Xperia XZ Premium covering all aspects of their performance, but we figured it couldn't hurt to warm you up with some pixel peeping.
And pixel peeping is how we'll go about it this time, entirely. We won't be giving you the full-size images, not before the actual thorough comparison review - instead, we'll just display some 100% crops side-by-side of areas that may be telling of a camera's performance.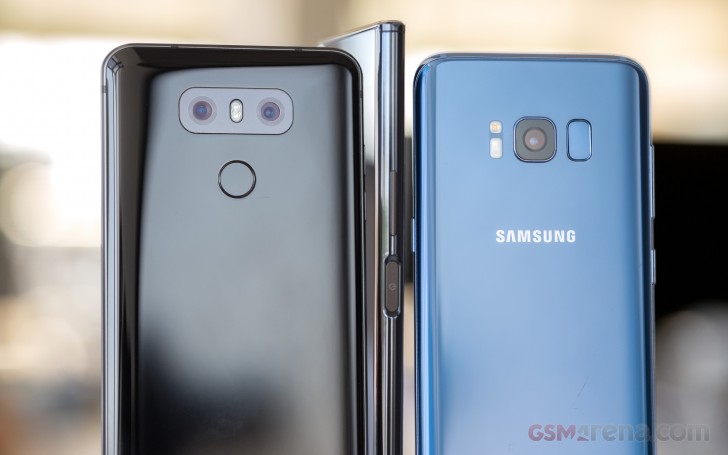 We would have liked to include the HTC U11, but it wasn't even announced when we started work on this comparison, so we'll find a way to feature it in another camera shootout. It's always a good idea to keep things simple and to the point, which is best done with fewer phones in the reviewer's pockets.
One rule we're still sticking with is that phones don't change letters between test images - Phone A is the same one in scene 1, scene 2, and so on. Feel free to try and guess in the comments which phone stands behind each letter.
More importantly, go ahead and cast votes for the phone that you think rendered each shot best. We'll be back with the answers tomorrow, the three-way comparison following right after.
#1: Still image, daylight
We're starting things off with some daylight shots pacing a ton of different textures in these otherwise tight crops. Check out the noise characteristics and the handling of straight lines and fine detail in the clock.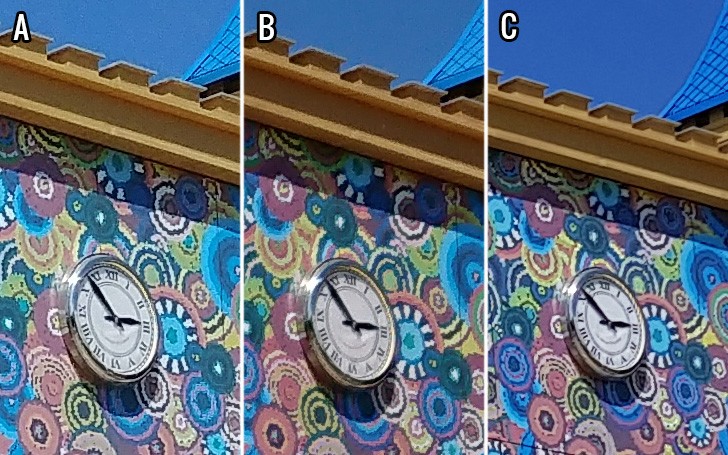 #1: Still image, daylight
#2: Still image, daylight
Another set of crops to illustrate the different approaches to noise - look at the windows. Also note how the three phones deal with the fine honeycomb pattern on the balcony blinds.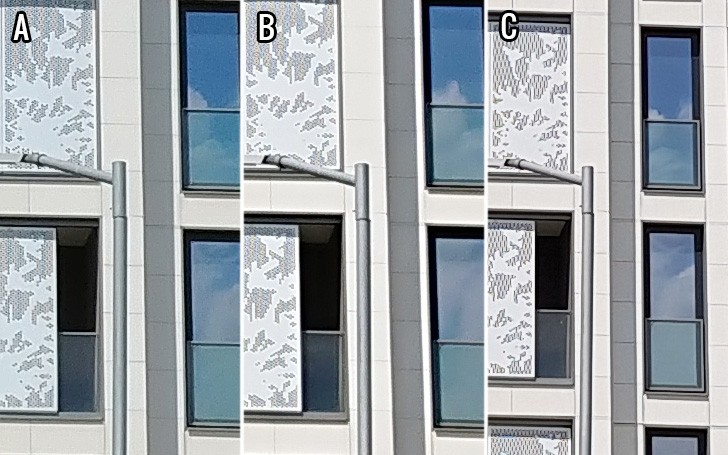 #2: Still image, daylight
#3: Still image, dusk
As light levels drop, things take an inevitable turn for the worse, with one of the phones struggling a lot more.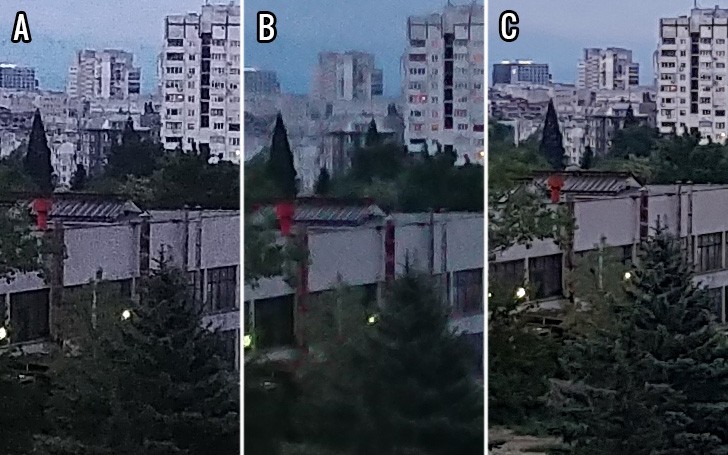 #4 Still image, night
The next shots were taken around midnight, but there's plenty of artificial light shining at the building from the floodlights.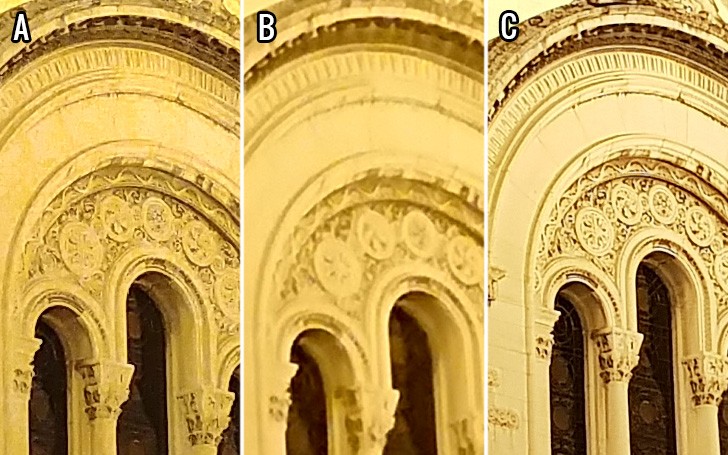 #5: Video, daylight
Back to broad daylight for some 4K video. The differences are a lot more subtle here, and it's pretty hard to pick a winner on pixel-level detail alone.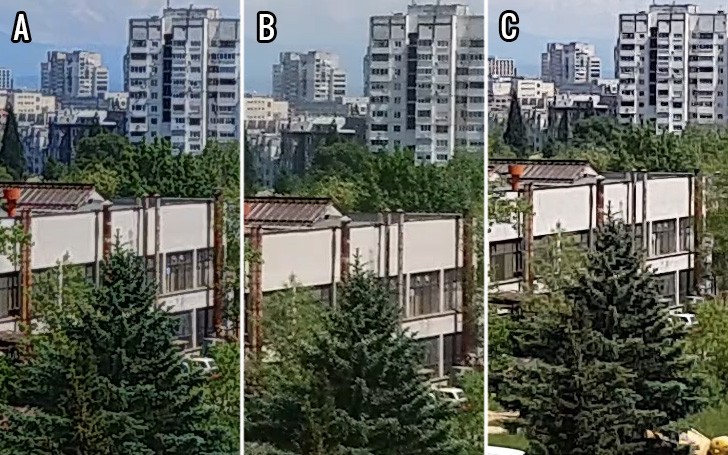 Again, you have about a day of voting before we reveal the phones tomorrow afternoon. We're also doing some finishing touches on the comparison, so stay tuned for that as well.
D
Why if I had tested Samsung S8 camera is not good as the gsmarena review? Are they using custom setting? I used auto setting in S8
?
omg. look at those 3 phones picture. the middle one has the biggest size. worst ergonomic with almost identical screen size compared two the other two.