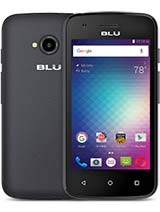 A
How to accelerometer it, he have not accelerometer , there an application for making rhz accelerometer. ?
?
Vic, 19 Mar 2017No manual available as of march 2017. Clunky menu with not much options. Battery drains at ala... moreThe battery runs down within 15 minutes on all BLU models. The BLU Dash L2 has no screen rotate feature (How Stupid) and in most cases, they cannot read existing phone numbers in the SIM card or they erase the SIM without warning ... COMPLETE JUNK!!
V
No manual available as of march 2017. Clunky menu with not much options. Battery drains at alarming rate. Difficult to operate.
S
AnonD-624393, 24 Dec 2016literally the same way you root virtually any android deviceOK. What is the best program to use beside kingo root for this phone
D
Stone fist, 23 Dec 2016How to root the phoneliterally the same way you root virtually any android device
D
The biggest drawback is the 512mb of ram but descent enough as a secondary. I had trouble with navigation apps as it just lacks the memory.
You really don't need much power for a good android experience but I would call this moderately ok at best.
otherwise works fine, def worth the $30 I payed for it.
J
This phone is defective. Tested others of the same made and model and they all don't have multi-touch horizontally. Only vertically. Makes it near impossible to type quickly and of course you can not zoom in on imagery unless pinched vertically.
R
Happened to buy this when I was in Sanjose last month. My Lenovo's screen got damaged and was looking for a cheaper alternative. I picked this one at BestBuy @ 55 USD. And boy, it worked really well. The phone performed flawlessly without any lag, and Android v6 ensured I never felt the lack of RAM. Regular apps worked very well. And the battery lasted close to 1.5 days with half of the time navigation was running. I did not install any games to check the performance, but I would say it should cope up fine with all entry-level games. Camera on the other hand is just average. The colors were dull, and the details are bit grainy.

Overall, it worked well with Uber and other navigational apps, though it supports only AGPS. Had there been a real compass it would be really good. But at USD 55 a compass sensor cannot be expected.

Concluding this little piece of phone gave me the much needed backup when I was in US. The only cons being the small size display and average camera. For someone who is travelling to US and looking for a unlocked, Dual SIM, no -nonsense basic android phone this should work really well.
Total of 11 user reviews and opinions for BLU Dash L2.