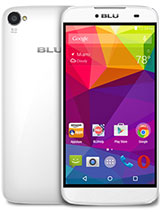 D
thee only bad thing bout this phone is the speaker wen u play music everything is good plays videos real nice n takes really good pics n videos
?
After 10 days of usage, the phone is great except the OTG drivers missing. Might be able to load them after I locate a ROOT tool for it. Updated to Android 5.02 Loilipop righht after activation. Battery(2700mah) life, Audio good. Display is very bright. Turned it down to zero and loaded a brightness app so I could set presets for brightness.I like that the Phone feels heavy. No lag. Users should be patient and let phones load and update. If phone lags check notifications area and see what the system was doing at the time it was lagging. Haven't experienced any problems at this time. Recomend.
?
I recently bought one and it is the best phone I have ever had
Total of 23 user reviews and opinions for BLU Dash X Plus.