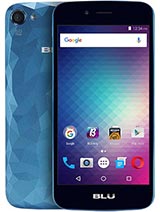 ?
4Gb is limited but it has the ability to secure and format the 64Gb Micro SD card to be used as internal storage which helps. It does need to be a xHDSC high speed (10/0) card or it slows the whole machine down and pops up warning messages about using a slow speed card.
?
as someone who is not tech savvy this phone is OK once you have fathomed out how to use it. I'm still having problems answering the phone when it is on standby luckily for me most people call on my landline or text me but I will sort it out eventually.
The Blu diamond helpline is useless so don't waste your time you just go around in circles hopefully they will reply to my submission but I won't hold my breath
Total of 3 user reviews and opinions for BLU Diamond M.