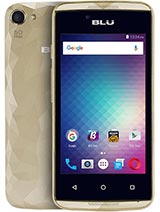 ?
K, 04 Feb 2017The best phone!! I have one, and is perfect!!... :)Is this phone a 5.5 touch screen, and is there any sales day for this month, THANX :)
J
I have not can get the Touch Screen Digitizer in nowhere, it mine is broken :/
R
AnonD-607777, 08 Nov 2016I have not found a SINGLE review of this phone anywhere, so I thought I'd write my own for peo... moreThx! Been looking for a budget replacement for my 3rd Samsung 5 that I keep DROPPING, and destroying the screen...... I think this will do the job. :)
H
AnonD-607777, 08 Nov 2016I have not found a SINGLE review of this phone anywhere, so I thought I'd write my own for peo... moreCan you download & use ringtones from : example : Zedge ?
D
I have not found a SINGLE review of this phone anywhere, so I thought I'd write my own for people looking at this phone.

I own the BLU Energy Diamond in Silver. I have owned the phone for exactly ONE week at the time of this review. I consider myself a HEAVY user of my phone.

Headphones- not the best, cheaply made but they seem to work ok. Had a problem with putting other headphones into phone. If I was playing music from the speaker, it would continue to play through the speaker, as well as through the earphones. This was ONLY if I inserted non-BLU headphones. I found that if I don't start the music until after the non-BLU headphones are installed, I do not have this problem.

Charging Cable- average quality, charges phone very fast

Battery Life- AMAZING...even with heavy use the phone easily lasts a day. I once had it last 1.5 days with regular use. It is also the first phone that when it hits 15%, I can still use it another 4 hours of regular use. Even at 5%, I'm not running for the charger.

Silicone Cover - came free in box, seems to work ok. Currently has a tight fit and allows phone colour to show through back.

Screen Protector - came free in box, had trouble applying and never got it to work. Can not review due to this.

Phone- I will admit, I've had some issues. BUT, it is more my fault than the phone's fault. I am a HEAVY user of my phone and I like a lot of apps on my phones. When I first got the phone, due to the 8gb of memory, I installed just some basic apps and the phone worked great. When I bought a memory card and then installed all the apps I originally chose (over 50), the phone literally could not function. I reset the phone and tried again with less apps. It seems to work fine now. I did notice that Facebook only really works if installed right onto phone instead of the memory card. I also can't really get Snapchat to work great if it's on memory card either (which is an improvement because before the update today, it didn't work at all). Most other apps seem to work ok. The apps that I tried include : some random games with quite a few graphics, some KING games (Farm Heroes Saga, Candy Crush), Uber, Exploding Kittens, Chrome, SwiftKey keyboard, Spotify, Just Eat, IMO, Twitter, YouTube, etc. Some of them are a LITTLE slow, but they all work.

Now, you're probably wondering why some apps don't work or are slow at times. It's because there is only 1 GB of RAM. RAM is the memory your phone/computer uses when it is keeping apps open. RAM allows you to have multiple apps going or use apps that take a lot of memory to run. If you don't have enough RAM, your phone lags (slows down) or even freezes. For comparison purposes, my S3 had 2gb of ram and other phones like the S6 have 3gb of ram. I probably should NOT have gotten a phone with 1gb of RAM due to how I like to use my phone. But, I'm learning to live with it. I made a few adjustments both in the way I use my phone and some phone settings (which I don't necessarily suggest you do, but I feel comfortable changing certain settings).

Other things I've noticed with the phone:
-the screen resolution isn't the greatest, so things aren't ridiculously clear like other phones. I got used to this quickly and now I have no issues. But at first, it was really noticeable to me.
-Back camera - Not the greatest. One of the main issues I found is that it really over exposes the photos, but I found by changing the camera settings and setting exposure to -1 that problem was mostly solved. Other than that, it's ok. Just don't expect AMAZING iPhone 7 type photos. This phone is not trying to compete with that level. It has a 5MP camera only, as a comparison the S5 has a 16MP back camera.
-Front camera - includes a front flash. I find the flash is a little bit extreme, but it seems to work ok. I took some rather nice pictures with the front camera. Please note it is only 2MP and there are phones with better front cameras if you are obsessive selfie lover, you might want to consider those (BLU Studio Selfie 2 is one option for example that has a 5MP front facing camera)
-screen responsiveness - could be a bit better, but pretty good in my opinion. Occasionally I have to tap something twice, but not sure if that the screen or RAM issue.
-screen size is nice. There are black areas at the top and bottom on the phone so it's not the FULL size of the phone, but I don't mind that.
-weight - it's a little heavier than most phones to be honest, but nothing extreme.
-buttons - both the volume and the power are on the left side. That took a bit to get used to as most android phones the power is on the right. They are a LITTLE too close together for me. Sometimes when I want to press volume down and instead I press power. But, this is something you get used to quick enough.
-Speakers - LOUDEST I have ever heard on any phone. It is significantly louder than iPhone 5, S3, S5, S6, and Nexus phones. If I watch videos, I do not keep it on full volume. It would be excellent to watch quieter videos. It also is great for playing music without having to use a Bluetooth external speaker all the time.
-headphone jack - located at the top (covered above in headphones)
-charging port - using supplied charger, the fit is tight and charges the phone's battery quite fast.
-back cover - hard plastic, the silver diamond pattern REALLY looks cool on my phone, shiny, has texture as it's not a flat back, each diamond is on a different angle. Extremely well attached to the back of the phone, if you have seen a S5 Neo, it is similarly attached.
-memory card slot - can not remove memory card while battery is installed. Wish you could, but it's not difficult nor does it take a lot of battery life to restart phone
-dual sim - have not tried this option. Two SEPARATE slot available - one for a micro sim and other fits a nano sim. In case this is confusing, it means the phone can fit 2 sims and a memory card at the same time.

In conclusion, for the price, I think the phone is excellent value. I am definitely pleased with it and would not consider returning it. If you are a HEAVY app user or a gamer, I would suggest you maybe get a phone with more RAM. But, if you are the typical user and looking for a cheap alternative that you don't have to worry about charging too often, this phone is for you.
Total of 11 user reviews and opinions for BLU Energy Diamond.