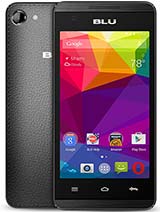 V1
If i have this im only download whatsApp & iz*one secret story of swan 😂
?
The limitations of the internal ram are brutal. Even with a 64GB memory card, it is impossible to download any apps.
H
To me aside de internal storage and de camera, this phone is very good and nice. it is able to run social apps such as whatsapp, facebook, wechat, instagram etc
?
the phone wont even get notifications. im here waiting to hear my messages come in and nothing, i have to open the app to see new messages
w
well well well, maybe the phone is under 35$ cheap if is that way its good enough, because at 256MB or RAM,,, more than 36$ will be expensive as hell!!!
?
I saw on Blu's website that this phone will have 2g edge is that fast enough to do anything nowadays?
Total of 8 user reviews and opinions for BLU Energy JR.