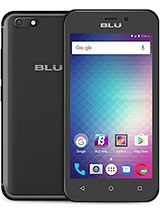 p
this phone is not worth $10 do yourself a favor and keep looking elsehwere
P1
This phone is junk! Do not buy! It's cheap, but it isn't even worth that.
-
Anonymous, 15 Aug 2017Looks like a phone manufactured in 2013.APPLE iphone 7 has 1960 mAh in 2017 and "high specs" that eats battery life quik, this has low specs, so this has 460 mAh less so whats your point here?
Total of 7 user reviews and opinions for BLU Grand Mini.