BLU has launched a new smartphone, dubbed Life One X2 Mini. As the name suggests, it's a mini version of the Life One X2 that the company launched back in September last year. The Life One X2 Mini sports a 5-inch display, compared to the 5.2-inch screen the larger variant comes with.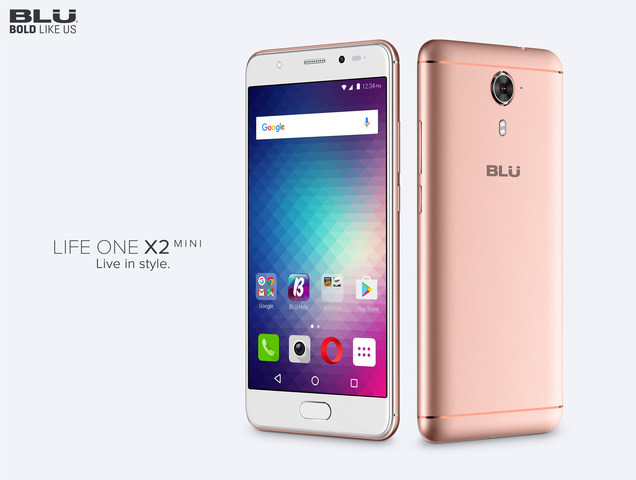 While chipset remains the same (Snapdragon 430), BLU says the SoC offers Mini "a 30% increase in performance compared to previous generation." The device comes with 4GB RAM and 64GB storage. A 13MP camera is on the back, while an 8MP shooter is on the front.
The Life One X2 Mini measures 142 x 69.6 x 8.7mm and packs in a 3,000mAh battery. It runs Android 6.0.1 Marshmallow, and comes in Grey, Rose Gold, Gold color options. The handset carries a price tag of $179.99, and is currently available for purchase from Amazon.
J
I would like to correct my previous comment. The Amazon web is now corrected and the batery is confirmed 3,000 mAh. This great news. Aparently they made a typo in Amazon but now it is showing the right size.
L
I don't care about warranty or service at that price and, yes, no LTE in the US but it has LTE Band 7 (2600) and that works on 4 carriers where I live - in Canada.
J
Battery is advertised as 3,000 mAh in BLU's web, but then when you go to buy it in Amazon it shows 2,300 mAh. This is a very dishonest thing to do. Very dissapointing