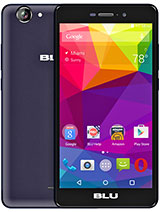 D
I love my new phone. I will say there were a few things I had to manually set using it for Crickett. The sound quality is very good and loud - except for my bluetooth to my car I have to have it turned all the way up for use with certain apps( not sure if it is the phone or the apps) The camera - CAN I SAY AMAZING!! - my G7 and Iphone friends are jealous my pictures look as if they were taken with my Nikon SLR instead of a PHONE!!
battery life - welll here is a small issue. The battery goes quickly but with a octacore processor I am not surprised- I also keep the screen a little bright- HOWEVER even with that it seems to have some type of reserve as my battery wen down to 4% and stayed there for 2 hours without me using it, but it did not shut off. The charger that comes with it - I mean I can completely charge my battery to 100% in 45 minutes. 100% in less than a hour. Using a different charger it took 3 hours. ( I dont like that!! ) the battery also gets pretty warm. I down loaded a ton of apps just to test it, it also downloads super fast in any environment -so far. I have had high end phones ( name branded) Samsung Droid Sony LG and typically the flagship of the year but I cant say any beat this phone in any area - ESPECIALLY the PRICE!! I see complaints about not having Marshmallow - I dont get it. I hope to hear back from someone the differences.(please let me know if I am really missing something with that OS). I have had the phone for a few weeks I will come back and update if something changes. - I am getting my hubby a Blue Life One XL - I hope he has the same results. I do thing BLU has too many lines of phones without explanation on what lines focus on what and the actual top of the line phone is for the season. I also would like more case and carrier options although they do provide a case in the box. - I am a BLU fan now.
J
aisha, 07 Apr 2016very nice mobile, fast and excellent performance, it never hangs, i am a blu users from 3 yrs ... moreHow come they don't ave a video for it..how dose it handle game play
a
very nice mobile, fast and excellent performance, it never hangs, i am a blu users from 3 yrs ago. cheaper but excellent specification
Total of 85 user reviews and opinions for BLU Life XL.