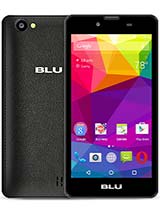 ?
Anonymous, 29 Aug 2017Blue Neo X....where do I start. This phone is an ENORMOUS PAIN! Every opportunity it gets, i... moreI agree with your comments totally
C
Neo X was a Christmas gift very very bad phone is wide open to hackers since you can not block
calls. Phone rings on my and hacker leaves and ad or message I jus want this phone only for my contacts and undesirables calls keep coming no form of blocking them.
k
Still have this phone and problems just keep coming at me.
The camera is CRAP; I can tell u that. The images are poor, they're not sharp.
This is THE LAST TIME I'll ever purchase a BLU phone. I didn't even want it in the first place to top it all off.
I hate the phone BEYOND COMPARE, HONESTLY! I'm not being paranoid or rude it just causes HIGH LEVELS of STRESS, EVERYTIME I pick of the blinking phone! I cant sit there in comfort saying yes I'm going to do my business on my phone. Worst mistake ever. Be prepared to face an unimaginable number of freezing and that's just within first couple minutes of use!
?
Blue Neo X....where do I start.
This phone is an ENORMOUS PAIN! Every opportunity it gets, it freezes. Use any app at all and it freezes. It could be a simple app and the thing just sticks like that's its hobby. It VERY and I mean VERY SLOW. To type fast alone...the phone freezes.
The internal storage is so full of crap that not even the amount of sewage waste areas put together could top the amount of crap in the internal storage and so when u need to install something it has to be small and can only be one or two apps. Everything else needs an SD card.
Above all the stupid power button goes very quickly. I don't even have this phone for a year and u have to press the LIFE out of ur finger tips to press the one power button. Like seriously!
Whoever made BLU! Trust me. U must've made it to ONLY give GRIEVANCES to people. That's the primary reason I see on the phone. As soon as I touch the phone and use an app. BOOM! This thing comes up about the app is not "responding". And this comes up EVERYTIME! My issue is not that the phone is acting up because it has packed up space. The space could FREE or RAMMED it still ain't gonna work up to par
D
yea very true buh dnt 8 mine tho..... ghast press d power button till my thumb turns red and only getting 2G with mine i guess d producers of this 4ne ghast improve very necessary
F
I Think This Is A Wonderful Phone It Just Goes Slow Sometimes And Yes It Does Provide 3G Network
s
I can't access 3G network this phone only has 2G network access I hate this
?
newbie, 15 Nov 2016I hate this phone. Every time I try to make a phone call or text, the phone loads to recent ap... moreagreed , I also hate this phone it does give every kind of trouble imaginable. The lock button sticks you have to press it real hard for the screen to come on. The phone internal memory always full so it's like you can download only two apps.
n
I hate this phone. Every time I try to make a phone call or text, the phone loads to recent apps for like 20 seconds. I therefore have to wait for almost 20 seconds before I can use my phone. It is annoying. Can't seem to give this off. This is my first and last Blu phone.
j
This phone has very little RAM capacity so it is very dull and also the camera is rubbish
S
This phone is pretty shitty only due to not having at least 720p resolution. What kind of phone that is released in 2016 doesn't have 720p.
Total of 13 user reviews and opinions for BLU Neo X.