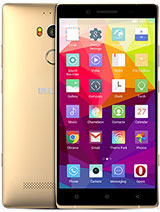 N
Excellent specs. Lets see any test of the video quality of this big chip camera.

Congratulations, BLU!
K
I saw BLU Pure XL mobile is going to release this month in amazon website.

1. In India as well release this month amazon website?
2. In this mobile 4G support available so 4G band support in India as well in this mobile?
3. They are mentioned internal & external storage available in this mobile & OTG support also available as it mentioned here (pendrive option) OTG available ?.

Please confirm if all 3 of this available then it will be great & best smart phone since most of the features already there. Thanks!
D
Will never be available in india by BLU as this is gionee elife e8 rebranded and India is gionee's market so if you want elife e8 will soon be available in India, but beware that it will cost nearly double as what BLU is sellin in USA
?
Excellent Specs! They need to get beyond US Market though.
Huawei reducing display to 5.5 and the Blu keeps its size
steady. Expect prices on 2gb ram phones to go down next year!
Total of 172 user reviews and opinions for BLU Pure XL.
ADVERTISEMENTS