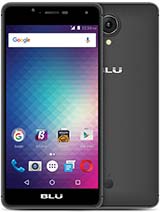 .
J-Rod, 05 Jul 2016Thank you BLU for coming out with a phone that has more than 1 gig of RAM. 1.5 gigs at the ve... morethey already had other phones with 2gb ram like 3 of them.
blu is a good brand anyways theyt have good quality and cheap phones
m
Hey! You guys on GSMarena, don't know if you read this, and I know you don't give a fall about cheap phones, but this one I think I deserve a proper review, like the one you made, so please, can you? If you need Blu to send one to you, just say so, I'm sure there are plenty of people that are interested. :)
Total of 144 user reviews and opinions for BLU R1 HD.