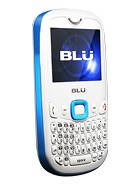 D
Well if I said the Samba W was better I was wrong this one is have 2 megapixels but over all the same specs. 3.9 Stars
M
I have had this phone for a year and it has gone through some rough times with me when I was camping. Any water at all and it will stop working but it always comes back to life, thank goodness. The music player on this phone is great and I have had no problems with this phone at all other than not being able to access the network and the fact that it can sometimes be hard for others to hear me talking. Figuring out how to use it was also difficult at times but all in all it was a great and inexpensive phone for me!
k
van, 22 Jan 2013how do you lock and unlock the keypad??? quickly press the middle button (enter botton) + Space
T
Yeah everything on this page is a lie. The screen resolution is 320*240 so hard as hell to get java games and the java games dont even workl, it loads up half way and just stops working.The headphones are as quite as hell and cant hear anything plus the bluetooth doesnt work so yeah get another i'm warning you.
s
i have a blu charleston and the volume is horrible if there is any noise around, even a few people talking or a car passing i would not hear a thing on the phone, is the volume on this one any good?
?
my samba elite charges on my pc it works very well and it loud but its a bit distorted i love my phone but fix thr music a bit
?
I just bought this phone, and it really sucks!!! It does not take charge from my pc or laptop, it does not take charge from the electrical port or any where else. You can hardly hear the volume from the head set. It's a 'neat looking' dual sim phone, but it sucks!!!! Thanks!!!

S
Today I bought a SAMBA ELITE phone does not work and USB port to charge the battery does not work the headphones and data cable will not work for the computer.

Do not recommend this crap, rubbish phone. I hope I get a refund
s
For the person who said that it sucks needs to SHUT THE HELL UP cuz the phone is very nice and it is quite affordable for many people who can not afford an expensive phone like that specific person who commented above that dont think about other ppl other than himself!But to bmobile, thumbs up for introducing the phone and keep it up!:-)
Total of 14 user reviews and opinions for BLU Samba Elite.