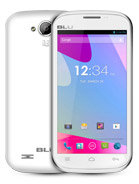 D
when pic are video is send to my whatsapp i cant upload then are if i take a picture looks good then it turns black and cant see it why

B
I bought 2 for my sons and the screens both cracked within the first week. They do not sell a case or box for them, and I cannot replace the screens cause they do not sell parts. A total waist of my money. They crack very easily. They never dropped them. They carried them in their pockets.
k
Worst phone ever. Camera is bad, storage is bad and speed is bad. Only thing good about this is the screen.
?
Don't buy they don't sale parts for this phone i have one and my screen crack and no one can repair it
Total of 9 user reviews and opinions for BLU Studio 5.0 E.