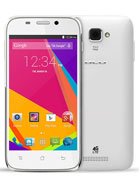 D
shanike, 20 Jan 2015Does this phone have notification lights?That is my question, too... Will someone with this phone please answer???
Does it have a notification light?
y
Clearly a mid-ranged Android device, I picked up a Blu Studio 5.0 HD LTE becasue I wanted to see if I could get the hang of things on the android side. One week in, I m enjoying the experience and will continue to use this phone unless I find any reason not to.

First off, for a phone that costs less than $200, the usability if reasonable. Be warned that some updates are needed out of the box and some settings probably need to be tweeked to each user's liking, but hey, thats why one gets an Android phone right? the Freedom to customise!

That said, Ignore the trolls who bash with one liner's... its actiually a pretty decent phone with a lot going for it.

PLUSES:

Gorilla glass screen is durable and responsive. It comes with a screen protector already installed AND a spare in the box.

Speed is adequate for standard use but if you game or use lots of apps simultaneously, you may want a more premium phone.

Attractive basic candybar smart phone that's easy to hold, easy to use, not slippery or prone to dropping. Comes with a silicon rubber case that is good enough.

LTE and 4G is fast!

HD screen is noticeable differnce to the non-HD model. DO NOT CHEAP OUT.

Average:

UI with KitKat comes with all the pluses and minuses of such

Screen color is good as is brightness.

Call quality is good and holds signals well in urban areas.

NEEDS WORK:

the GPS system is a bit sketchy as on Google Maps or WAZE, the fix wouldn't hold until i did a full reset, used GPS Fix apps AND reloaded A-GPS info. This was with all accuracy setting set to high.

Battery life is mediocre with standard data use, daily charging for me to be safe.


Overall, a great deal for less that $200 out the door, lights attractive and with a little time invested up front when setting it up, this Blu Studio 5.0 HD LTE is a solid unit and so far is working as advertised for me.

Hope this helps!
?
Do not buy this phone total piece of garbage. Mine lasted about a week before having major issues. Also very sluggish and the camera is not very good.
H
Why there is no SAR level in USA ? The amount of RF absorbed by the body.
Total of 66 user reviews and opinions for BLU Studio 5.0 HD LTE.