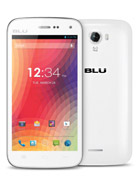 r
AnonD-233848, 15 Feb 2014How to do screen shotspower and down on the volume button
?
Lc, 12 Feb 2014How do you screen shot. Check the Google Play Store, search for the "Screenshot" app
D
Just purchased a BLU Studio 5.0 II 532U for use on Net10 with AT&T SIM. Receiving H or H+ data rates. Phone operates very well. Only shortfall is the 512 RAM, wish it was higher, but no complaints for the price it is a great value.
D
Design- 10.0
Features- 10.0
Performance- 10.0

Hahaha never Lmfao o.O
Total of 149 user reviews and opinions for BLU Studio 5.0 II.