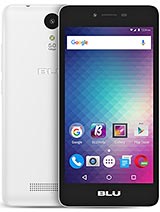 H
Nice phone, but terribly slow. I bought it off eBay thinking it was 4g LTE. I just discovered it wasn't. Should have been warned by the price but I guess I'm not that smart. My other BLU 4g phone just developed problems and now I'm still looking for a replacement.
K
The phone is very stupid. I can't do a live stream with it. And every minute you see an error message, easy to break charges slow, this phone needs improvement.
m
This phone makes no sense on the market, it is slow, freezes and can not stream youtube smoothly.

R1
The phone is good in a way so far except the apps i downloaded, especially Snapchat keep freezing and then it goes black then back to menu. It is slow and I am annoyed
?
I regret buying dis shit! Within d 1st wk had problems wit it lagging n keep freezing up! N oh gosh dis fone slow Jed! Smh
?
Had a blu before & LOVED it (not this model). Bought this model a week & a half ago, it started freezing up & at times was very slow & now it completely shut down on me & refuses to come back on. Warranty still good so sending it back to hear the verdict - not feeling positive about it, though.
?
Gordon, 28 Feb 2017Very slow and always freezing, worst phone ever... Worst phone ever, slow bad
O
Very annoying and frustrating. Worst phone i ever bought. Keeps hanging and showing error.
Total of 15 user reviews and opinions for BLU Studio G2.