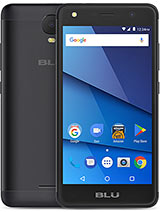 S
Got this phone a week ago previous phone was an HTC amaze 4g (ya old i know) needless to say this phone kicks its butt in every single category. its amazing that 5 years ago i paid 500 bucks for the amaze and now a cheap 100 dollar phone walks all over it. I bought this phone just because i needed a phone and didnt even look at specs or anything. I just pointed at the phone in a window and asked them "how many cores/speed and ram" and bought it. :\ Only realized how good it was when i started playing around with it.
Plus points...
1. Cheap.
2. Cant complain about the performance.
3. Selfie cam has a flash yo! I'm not one for "dat selfie lyfe" but its about time.

Short comings...
1. wish the screen was 720p.
2. wish the selfie cam and flash were angled downwards slightly.
3. 1.5 gigs of ram and 10 gig on board mem would help.
4. The light sensor craps its self in low light (once the brightness of the screen drops below 10% it keeps randomly dropping to 1% then back to 10% like once every 4 seconds.)
5. Adding baby oil to the back of this phone will probably add traction. Its by far the slipperiest phone i have ever held.
Total of 1 user reviews and opinions for BLU Studio G3.