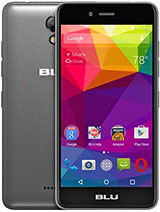 D
When making A call and just about the time someone answers;the telephone has a loud noise or rumble. Like it is gunning up it motor. I feel that it also uses battery fast . By the end of day I have to really charge it. 10% left over

B
Which smart phone these days does not have a proximity sensor? This one doesn't!!!!!. This phone is not even worth the cheap price.
s
This is a well known American Mobile phone company they are making to the good product and best features in low price
I'm using blu windows phone from the last one year
And no problems face yet so i can say yes this is a good product
?
RG, 11 May 2016No proximity sensor.and no light sensor but when you make calls the phone eventually turn off the screen but for a 3 seconds no more... prove it... put in your ear very close and you can see how turn off
D
Highlander1978, 13 Feb 2016Blu is a USA brand and there it is relatively popularWell it could be. Here in my country are most popular Iphone, samsung and Lenovo. And of course button phones from nokia for elderly.
But i dislike first two for a siple reason. Iphone is overpriced and samsung quality is crap because they making lot of poor quality devices.
H13818
AnonD-441601, 12 Feb 2016Dont know this brand. Never seen it before and nowhere in my country in Slovakia are phones fr... moreBlu is a USA brand and there it is relatively popular
Total of 11 user reviews and opinions for BLU Studio G HD.