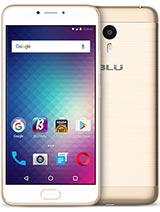 T
Two speaker outputs at buttom but sound comes through the right one only? Makes me wonder if i have something defective and its only a few hours now i bought this thing.

s
This smartphone applies Dual SIM (Nano-SIM/ Nano-SIM), but micro-sd memory and one Nano-SIM is set in the same space exclusively.

H1
I personally recommend not to buy any BLU Mobiles. As per my experience. I have replacement phone from H1RD with Studio Max. Now Studio Max also effected with Virus (http://www.droid-life.com/2016/11/15/blu-securi­ty/ ) mobiles like R1HD. They are not able to fix and they are not giving any replacement phone from past 1 month. when every i call customer care they do not know when they are going to fix the issue. but they are confirming it's not steeling data from my mobile like bank credentials. I was worried to use this mobile and uninstalled all bank apps. customer care people confirmed their management also do not have any timelines to fix this issue whether it will be 1 month/1years/10 years.

Please do not buy BLU MOBILES. Them self is not confident to fix their mobile issues. how they will assure customers
r3
Ok, I put this phone through it's full paces. This is my FINAL report. Pro's: Full metal body. Design is Solid. Screen good. Good Specs for $150 USD. Cons: 4000 mAh Battery does NOT last as long as you would think. Audio Quality and Volume are not up to scratch and Last but not least, the hybrid dual SIM slot is the worst. Having to choose between a SD card and a SIM card is the worst. I dunno better you and the extra $75 and buy the Samsung J7 2016.
r3
cj8, 29 Apr 2017Does anyone have it yet?? If so is it worth it?Yup, it is worth it. Had it three days now​.

r3
I bought this phone as a "cheap" replacement ​for a stolen Samsung J7 ...... I was not able to do much research into this BLU phone but​ I was so shocked to see the specs and proformance. At $150 USD ..... it can't be beaten. So far so good. Keep it up BLU.
h
Ben solo, 18 Jan 2017This is the best thing you can get for just 150 dollars, witch is insane considering the specs... morethis phone is a beast compared to a Samsung with same specs and price comparison, compared to a Samguns J5 prime by example, it beats that phone in price, some specs and the giant Battery pack that the BLU, has, don't really Know why people used to buy phones overprice when they can get same on other brands with great specs and low prices, just compare prices 150$ (BLU) against a phone that has good quality too, but doesn't beats the BLU SUDIO MAX on specs, and it cost almost 260$
B
This is the best thing you can get for just 150 dollars, witch is insane considering the specs and over all design. Great phone, Great price :)
G
loveyboo:), 12 Dec 2016this is a really nice BLU phone....I currently have a studio C I'm happy with it, how much $$ for studio max?
Total of 12 user reviews and opinions for BLU Studio Max.