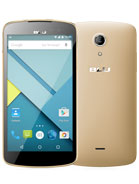 D
This is the same phone as the Blu studio 5 c hd, which sells for 114 dollars on Amazon. I don't know why Blu would make another phone with Identical specs for more money - buy the Energly at least it has a different battery.
?
Hey guys, it's already out on Amazon (129.99), maybe since yesterday, along with the Studio Energy (149.99). I was also waiting for it to come out.
m
I am trying to buy this phone but can't find it anywhere. Just called the phone number on the Blu website, told me it should be out by last week of February.
J
Seriously.... I have seen ZERO information about when it will be released. Nothing...not even placeholders on amazon, ebay, b&h, etc.
J
Anonymous, 08 Jan 2015Damn good lookI can't wait to get my hands on one of these beauties, does anyone know the actual date there releasing these?
D
Good performance, beautiful screen and good battery life so far.
Total of 90 user reviews and opinions for BLU Studio X.