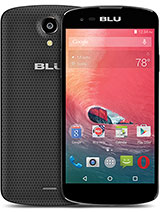 p
Yeah, its a good phone, great pic, fast decent battery life. Good wireless. The problem is the OS and not just on this phone, ANDROID SUCKS. This phone NEEDS a mod. Better yet, when can I install ubuntu linux? I mean they only promised it since 2012.
D
In general this phone is good, enough internal space, good battery performance, nice android version.
Not so good: speakers (sounds very cheap), screen viewing angles, touch screen response and I have not 4G LTE with Tuenti in Argentina, I don´t know why!
I think for the price it`s ok.
D
good,many features,everything works well,back camera very good in proper lighting or up to about 5 feet in total darkness,don't use digital zoom though,front camera only good in well lit area,calls,3g on both sims,i don't have lte here,screen viewing angles good enough,battery life good,multi tasking good,calls are clear with no problems,nice everyday phone.
Total of 3 user reviews and opinions for BLU Studio X Mini.