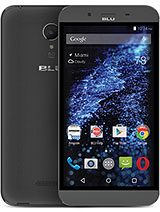 D
Is the sound quality good or louder than the previous BLU Studio 6.0 HD and BLU Studio LTE phones? I was wondering if you would have the option to use your sd card for your primary storage stead of the on board 8gb?
S
1gb RAM in the era of Technology? Seems like everybody tries to earn some money from the mobile phone business! For shepherds should be good, even though they won't carry this one! Reason no rain no dust protection. FOR URBANIANS ITS BTICK
?
very good spec for the price

Total of 44 user reviews and opinions for BLU Studio XL.