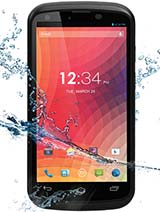 D
After looking long and hard for an unlock dual sim touchscreen smartphone at a reasonable price i stumbled upon this phone. I careful compared it with other dual sim phones with around the same price range and none can come close. The specs are fine and it can perform mutliple task with ease but don't try to over kill it like other high end phones. Remeber it is 512 RAM and dual core which is sufficient for low to medium multi-tasking. Takes good pictures, record decent video which before i purchased i honestly underestimated. All in all it is a damn decent phone and you get bang for your buck. I have no regret buying two of this phone, one for wifey and one for me...
S
i absolutely love this phone espescially at it's price point. but if you live or plan on visiting the US keep in mind that if you have the 110i it will not work on any of the 3g networks, and the 110a will only work on att. i ended up having to get the quattro 4.5 to suit my needs because i couldn't get a 110a
D
GSMarena, how about a review from your team about this fon... for a change of brand like huawei... I would really like to hear from you people...
A
Wow what a wonderful phone how i wish all what has been said about this phone is true, i would buy one
?
Wish they would have included Gorilla Glass on this one so that it truly lives up to the name.
?
The original Tank from BLU is a great phone for price and specs. The main reason for its success was the long battery life. If this can pull that off as well then they have another hit on their hands. Keeping fingers crossed.
Total of 107 user reviews and opinions for BLU Tank 4.5.