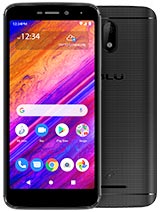 ?
I have been using this phone for a week for testing. The experience was satisfactory especially at this price point. Some things could be way better.

The display is less than desirable. With a pixel density of below 200ppi (pixels per inch), pixels are gonna be pretty clear to see. But then again, at the price I got this at $25 USD and it has been completely fine. Video playback is good if you select anything 480p or lower because anything greater causes major drops in frames. 720p is less than desirable.
The Processor also plays a key factor in this device's performance. The MT6739 chip inside of this system is obviously low-end. You are not going to game on this phone. If you do, expect to turn down the settings to the absolute lowest. With the lowest settings, I played 3 games. Those were Minecraft, Pokmeon Go, and Subway Surfers. Minecraft is less than desirable being played at around 15 fps (was not able to get frame rates for all games.) Pokemon Go can be decent because I have played it on lower-end hardware pretty smoothly. You will get an alright experience. Subway Surfers can be alright as well. Running at about 30-40 fps. Again, I was unable to get frame rates. If you were to have 3GB of ram, the experience would obviously be better. But the 2GB of ram gets the job done.
With a 2500 mAh battery, this crushed my expectations. Again, it is powering a 480p 9:18 display. I was able to get through the day completely fine with an average of 3-4 hours of usage. If you are an above average consumer, make sure to keep this guy next to a charger because it can run out pretty quickly. This phone charges at an average speed with microusb 2.0. Just be careful with the charging port because you can easily break it and have to get it repaired.
The cameras are definitely not good. The 8MP rear camera can take decent pictures in amazing lighting, but it look grainy in any other lighting. The 5MP front camera is again, bad. Alright in good lighting, anything worse than that it gets grainy.
The only purpose I would give this phone is one for a child, a backup, or an mp3 player since it does have a 3.5mm headphone jack. I forgot to mention bluetooth 4.2. For around 3 days, the bluetooth experience was amazing. I got great sound quality. But then all of a sudden, the phone began to lag every time I connect my bluetooth headphones. So wired headphones are the way to go.
The amount of storage on this is ok. I was able to take a decent amount of pictures and videos at 1080/720p. Uninstall bloatware and you will be fine. With the 16GB default storage, it gets the job done. You can download a decent library of apps. This phone does have a micro sd card slot. You can put a 32gb card in it and you will be good to go. Just make sure to transfer the pictures and videos directly to the micro sd card because having around 1gb of storage left makes android become unstable, well at least for me.

Overall, I give this phone a 6/10. I wouldn't use this phone again, I recommend spending a little extra money for a used iPhone 6s with a much much better display, camera, and bluetooth. But if you are planning on getting this phone and this phone only, go for it. Just make sure to turn off things you aren't gonna use, and uninstall bloatware.
J
Brian, 10 Feb 2020Hi, Can you tell me if the FM Radio is a tuner that does NOT require the internet? Or does ... moreFM receiver does not require internet.
b
where is the dual SIM slot? I only see one!
I bought this for that reason,
how can they list it as such if it doesn't have 2 SIM slots
?
I love the layout and design of the device. It's a good solid phone. However it's wise to purchase an additional micro SD card for more storage. No outstanding features other than the FM radio which is cool. The camera is definitely not the best I've ever used. The sound quality is just OK at its best. But even though this phone is extremely mediocre, overall it's still not bad
F
Brian, 10 Feb 2020Hi, Can you tell me if the FM Radio is a tuner that does NOT require the internet? Or does ... moreThe phone has a broadcast FM receiver for over the air reception. The manual states that wired earphones are used for the antenna.
B
Adul Al Salami Kebab, 21 Dec 2019Cute, wish the battery was bigger tough.Hi,

Can you tell me if the FM Radio is a tuner that does NOT require the internet? Or does it require internet to listen to Radio?
A
Cute, wish the battery was bigger tough.
Total of 8 user reviews and opinions for BLU View 1.