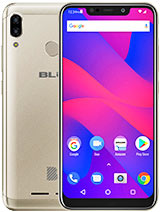 m
Adul Al Salami Kebab, 19 Mar 2019Helio P22 only has 2 GPU clusters, you need about 10-12 minimum to run it! So a Mali G72-MP12 ... moreI have this device, it seems like support should be added, its really good device
A
heyineedananswer, 04 Feb 2019can u play fortnite on this device? Helio P22 only has 2 GPU clusters, you need about 10-12 minimum to run it! So a Mali G72-MP12 or G76-MP10 will do or a Snapdragon SoC such as SD710 or SD835 all will be good enough! :D
i
yo momma, 12 Feb 2019i think so but probaly notdo you know if they will ever add support for BLU phones, and if I can download it at all??
y
heyineedananswer, 04 Feb 2019can u play fortnite on this device? i think so but probaly not
D
This Phone when released was on Amazon for $99! I got it at a slightly increased $129. It's now $149 but it's a excellent phone with modest specs, a (almost) OLED quality screen despite the 720p+ screen and two day battery life!
Total of 8 user reviews and opinions for BLU Vivo XL4.