Bluetooth 5 is coming soon with better range and speed for low energy transmissions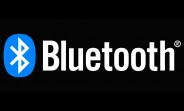 The Bluetooth Special Interest Group (Bluetooth SIG) is currently busy working on the next generation of the wireless transmission standard. This will be called Bluetooth 5 and will be officially unveiled on June 16, according to Mark Powell, the SIG's Executive Director.
Bluetooth 5 will bring with it two times more range and four times faster speeds for low energy (LE) transmissions compared to already available standards. What's more, it will also "provide significant new functionality for connectionless services like location-relevant information and navigation". This means Bluetooth 5 should help drive the adoption and deployment of beacons and location-based services to many more users across the world.
All of the details will be revealed at a special media event in London next Thursday.
I know. Newer version tech will always more efficient from it's predecessor. But that doesn't mean it automatically outrun it's competitor. Now, can you tell me how much is exactly the efficiency gain of the WiFi 2 compared to current WiFi? 10th time...
same. I gave you facts that bluetooth is still a widely used feature, but you still claim the same. Nevermind I'm wasting my time. Just go outside and ask people yourself.. see what they think.
?
Lels Bluetooth 4.0 aint upgradeable on a hardware level, you need to buy devices that comes with Buetooth 5.0 hardware intergrated.
ADVERTISEMENTS