HTC has enabled the process of unlocking the boot loader on some of their phones and the first one to benefit from this change of heart is the HTC Sensation.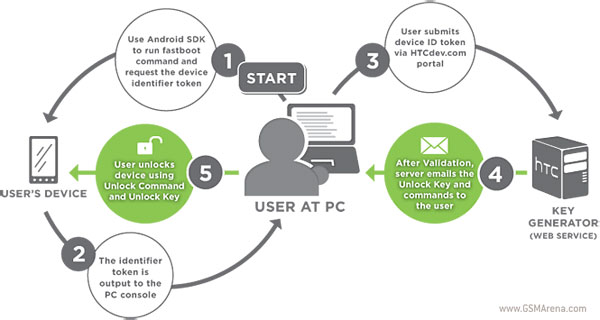 HTC's developer website gives all the instructions as to how you can go about the process of unlocking the boot loader on your Sensation. It also offers a healthy dose of warnings and information regarding what all could go wrong should you choose to unlock the boot loader, which includes the chance of your warranty getting void if the damage to device resulted due to the unlocking.
Currently only the global unlocked version of the Sensation can be unlocked whereas the Sensation 4G for T-Mobile and the EVO 3D for Sprint will have to wait a while.
Just in case you are wondering what a boot loader is it's a program that loads the operating system programs and data into the RAM when the device boots up. Previously, HTC phones had the boot loader unlocked that made them popular among the Android modder community but they recently started locking it to, just like Motorola always has. However, you need to have an unlocked boot loader in order to flash the device with a custom ROM (basically install another compatible variant of Android than what originally comes with the phone). This is something not every company approves of, which is the reason for locking the boot loader.
However, the large number of HTC phone users and modders did not take kindly to this move as it is against the spirit of open source and to make peace with them again HTC decided to revise their boot loader policy. So now you will be able to flash your HTC Sensation custom ROM and soon the Sensation 4G and EVO 3D. You can find more information about custom ROMS at the xda-developer forums.
D
Hello Everyone can tell me somebody after the Boot loader the all problem of HTC Sensation ( Death grip Issue,Battery Drain, and Over heat Up Device) will fix or not any Body have a solution of these issues please kindly inform me and please tell me ...
C
????????????????????????
ADVERTISEMENTS