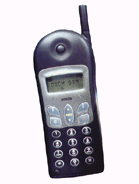 G
My mother owns this phone and she claims it's the best phone ever made. This because it still works after using it for 4 years now. But more importently, it's the only phone she can work. Wich I think is quit an achievement cause everytime I had to use it I had to get used to it all over again. It isn't the most logical phone.

Also, if you read this, humor me and read my question about the siemens M35i , I've written here too. Maybe you know the answer.
s
can you tell me where I can find a manual for a 'Bosch COM 207' I lost mine??
W
Are accessories stlli available? I am looking for a battery charger in my car
Total of 23 user reviews and opinions for Bosch Com 207.