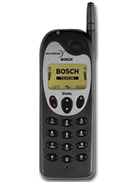 K
sir,
there is a problem with a particular bosch handset the made is (gsm b-free) red face and it is givin complain by requesting for providers code .
i have tried it with a sis card but it is still requesting for providers code and itook the particular handset to so many engineers they could not open it and i decide to write you as a company and i plead that you can send the provider code through my box or am online you can call this number 234-1-4811815 speak to krix akowei and i will be waiting for your call or looking forward in recieving your mail.

krix akowei
234-1-4811815, 4818995
akoweiy2k@yahoo.com
p.o.box 2616 apapa
lagos-nigeria
N
dear sir.
i have bosch dual com 738,the network loked bolcked permanently.and it is not opening me, please send me these total procedure how can i open the network code.
Thanks
Naveed Niazi
N
Dear Sir,
i have a Dual Multiband Bosch Mobile,but he has locked and does not operat, i am forgot its pin
code,pls send the pin code and help me.
Model
DUAL -COM738
SER NO 53179901362277
IMEI: 457007673622778
UNIT:7 617 685 538/961
Thanks
Naveed Niazi


J
I like the model. Is very strong in use.
Only the small bolts/screws from the base plate are always loose. Must tightend this up several times.
a
i have lost my mobile phone model no. Dual-com 738 in Pakistan. i am living in Lahore. i want to get this set again . could u please help me out. how do i get it.
as this model is not avaailble here. send the details of your authorised dealers in lahore (pakistan). and the price
thank you and look forward to see the details from your part.
ambreen
Total of 5 user reviews and opinions for Bosch Com 738.