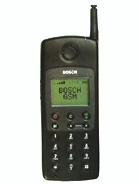 b
Duhas, 24 Feb 2004This phone sucks dick thats my opiniondont say like that, coz u dont hav a capability to design that kind of fon
b
this is the best phone ever no doubt!beutiful design,many features like gps,videocall and suport pdf files.....its amazing....i buy one of this in 1996 in papua new guinea....very cheap (350 euros).
H
Sir/Madam: I am living in Canada and I am interested in purchasing a Bosch cellular phone. Do you have a Canadian distributor that I could deal with? If yes, could I please have their name and location. I would appreciate your help. Thank you
Henry Holtmann

Total of 7 user reviews and opinions for Bosch Com 906.