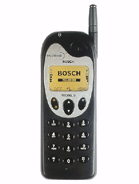 z
i have bosh 718,i bye it from germany but in the menu mising clock ,alarm and Data transfer: 9600 bps ,how can i fix this problem?? and why my GSM dont have tis funktions ?? please help me to fix that problems
f
Love the ruggedness and reliability of this phone, I enjoyed using it and hope that bosch will make more like that
P
I have a world 718 and when I put a sim card in it, it is is greek...I dont have the books to it and I cant read greek to change the language...can you help me?
B
Hello. The phone is great. I bought mine in 1999, and now it's starting to age. Problems with the microphone only, battery is still doing well?? Maybe.
I need a new one, and would like to order on-line.

Thanks,

L Beauchamp
C
It is the best set so far that can let me roam the world in a more simpler way. I love the 718. It is my dream set
S
I've had the phone for three years and it
is becoming a little dated. It has always functioned well, both within the US and overseas. The only complaint that I have is the network coverage within the US. Roaming outside the New Jersey metro area is a problem, and my house is in a coverage deadspot, so I get only very sporatic use when home. I do both voice and e-mail when traveling, and it works as advertised.
D
Bosch 718 is a great phone I tried it in Italy with a TIM card and it wirks flawlessly. I found it on clearance and at a price of $29. Yes 29 US Dollars I bought 2.
m
Beautifully engineered, excellent build quality, fabulous user interface, good sound and excellent reception. Unfortunately it's showing its age -- it's really big and heavy compared to newer phones.
Total of 28 user reviews and opinions for Bosch World 718.