Apple made a big deal of the number of transistors in the latest A8 chipset at the announcement event. Now we're sure it will run things smooth on the new Apple iPhone 6 and iPhone 6 Plus even if its GPU may not bring gaming graphics to the next level. Now however we learn the two devices won't be the multitasking monsters you might expect - according to early reviews of the devices both share the same limited 1GB of RAM.
That sounds logical given they both use the exact same chipset - the Apple A8 but some rumors had it that the bigger iPhone 6 Plus will have more RAM.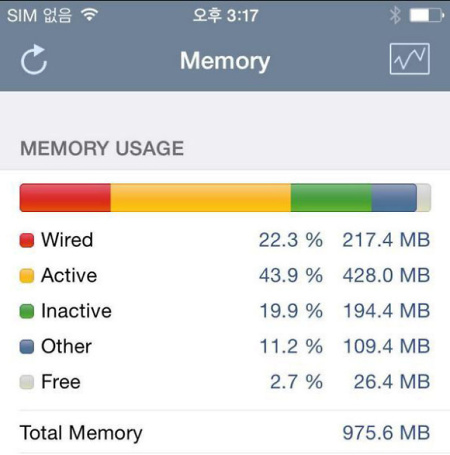 As is the iPhone 6 Plus has optical image stabilization on its 8MP camera, a bigger display with higher 1080p resolution, bigger battery and not much different from the smaller 4.7" iPhone.
Before we get overly carried away with specs wars it's important to remember that iOS generally doesn't need much RAM to operate as smoothly as Android and the 1GB limitation probably won't be noticeable in most daily activities.
iphone=on the apple hand android=on all big electronics manufactures company such as samsung,huawei,sony,and other so apple iphone ios knows what they're doing.
I have a lot to say about this.I also used to think that apple just has made good marketing and therefore succeeded in selling their phones with lower hardware specs for more money.That was the reason I have chosen LG G2 over iPhone 5s in 2013. ...