The new Samsung phablet duo is almost here. As most of you surely know the Korean giant's "Unpacked" event is set for tomorrow and the main stars will be the Galaxy Note 5 and the Galaxy S6 edge+.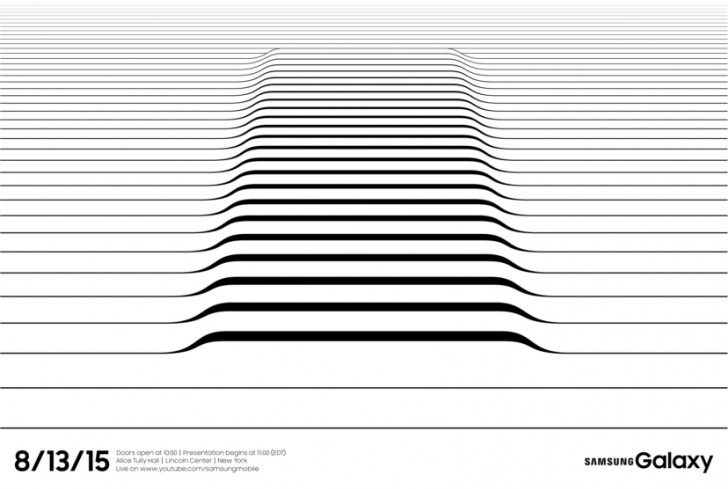 The tidal wave of interest that both devices enjoyed resulted in more than a few leaks and we can safely say that we already have a pretty good idea of what the phones look like and what is under the hood. Still, there are a few unanswered questions remaining - one being the battery capacity.
Both the GN5 and GS6e+ sport 3000mAh batteries. pic.twitter.com/yHcWg8Hj75

— Evan Blass (@evleaks) August 11, 2015
We now understand that both the Galaxy Note 5 and the Galaxy S6 edge+ will be equipped with 3,000 mAh battery packs. The info was confirmed by Evan Blass (commonly known as @evleaks), leaving a lot of Note fans a little disappointed.
The battery capacity for the two devices is pretty important, considering neither will offer replaceable battery. This means you can no longer bring a second one along and easily swap it out, so naturally fans are hoping to get as much juice as possible.
If the 3,000 mAh info checks out the Galaxy Note 5 will be the first member of the lineup to have a smaller juice pack than its two direct predecessors.
That doesn't necessarily mean that the phablet will last less than the Note 4 or Note 3. The new Galaxy phablet will be equipped with Samsung's own Exynos 7420 SoC, which is noticeably more power efficient. TouchWiz has also come a long way and is constantly optimizing battery life. The displays are another likely area of improvement and Samsung already has a track record of slashing power consumption with each generation of Super AMOLED technology.
Hopefully, the situation pans out for the best - battery life has always been a key selling point of Samsung phablets and it would be a shame for the Galaxy Note 5 and S6 Edge+ to be a step in the wrong direction.
?
Google got the Project Ara for some reasons, one of the reasons is to let customers have the right to know which part of their smartphone is faulty and removable. So Samsung, pls retain the removable battery pls. Android is about customization, not t...
D
They clearly said that the battery charged faster AND was bigger.. that was a lie.. the battery is smaller than its predecessor! Doesn't matter if the processor is more efficient or the screen or if TouchWiz is being improved. The battery is smaller ...
T
Yes, go for at least FACTUAL arguments.