Bowers and Wilkins and Burberry collaborate to create T7 Gold Edition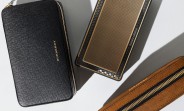 Bowers & Wilkins and Burberry, two very high profile luxury brands, have joined forces to create a special version of the former's T7 Bluetooth speaker.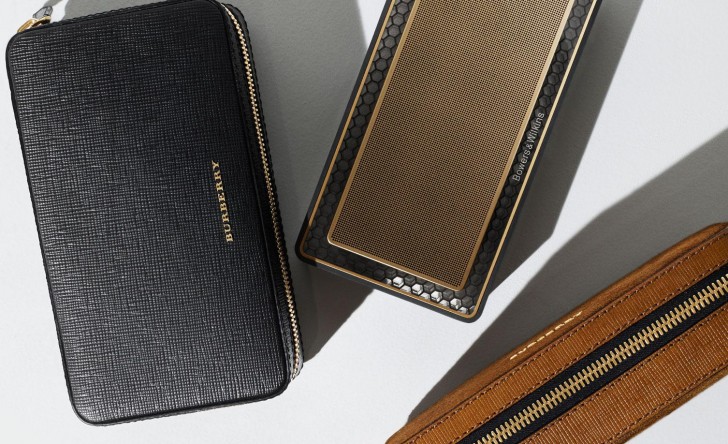 Called the T7 Gold Edition, the main difference between this and the standard T7 is the option of cases that come with the speaker. Designed by Burberry in England and hand-finished in Italy, the cases come in a choice of either black leather or tan suede, with suede lining on the inside to protect the speaker. The speaker itself has a black and gold color theme.
Other than that, the speaker is absolutely identical to the standard T7, with the same dual driver design with dual passive radiators, 2 x 12W Class D amplifier, Bluetooth 4.1 with aptX and 18 hour battery life.
The T7 Gold Edition comes at a rather hefty $995, which is the premium you will have to pay for a Burberry product. Or you could just get a standard T7 for $299.
The point of this is what exactly? To show you have too much money and not enough sense? Don't know about B&W but Burberry isn't exactly respected due to it's customer base. Here in the UK, Burberry is known for being worn by - no other word ...
Aiwa exos 9
Lets hope all that heavy stuff they putt on it gonna ring and make some expensive noises because without that how people would know that you use luxury version of this speaker? They would hear it and think: "phi! poor peasant use standard model....