A new Motorola device has been spotted on Chinese e-commerce site Alibaba with the model number XT907.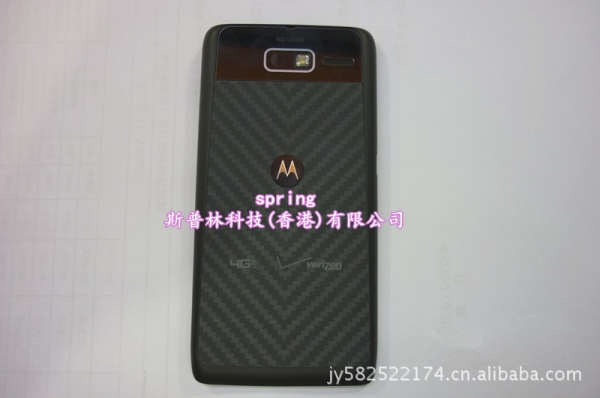 Although not much is known about the handset, from the image it looks like a scaled down version of the current DROID RAZR (XT912). It is said to have a 540 x 960 resolution display, same as the DROID RAZR but due to the on-screen controls it is being reported as 540 x 888.
It has the same Kevlar back but the camera module does not stick out near the top, pointing towards a lower resolution camera and/or a thicker body. The camera also says just HD video, meaning it is a 720p camera instead of the FullHD camera on the DROID RAZR.
We can also see the Verizon badge on the back, along with 4G LTE.
According to Droid Life, the handset will have the Snapdragon S4 processor and will also come in a white version.
r
My cell show camera error please help me
R
This mobile is super but some days ago my cell phone show me camera error . when I restore my cell phone camera is open only for few days. Please help me
L
no more Motorola. my Razr xt910 still has no Android 4. my friends with Galaxy 2 have had it for months now. Shame on you Moto!
ADVERTISEMENTS