HTC became the first manufacturer to out a 5 inch FullHD-display wielding smartphone, and it seemed to have caught everyone by surprise, including themselves. While other companies are busy announcing 5" 1080p devices of their own, HTC is already running out of units to sell.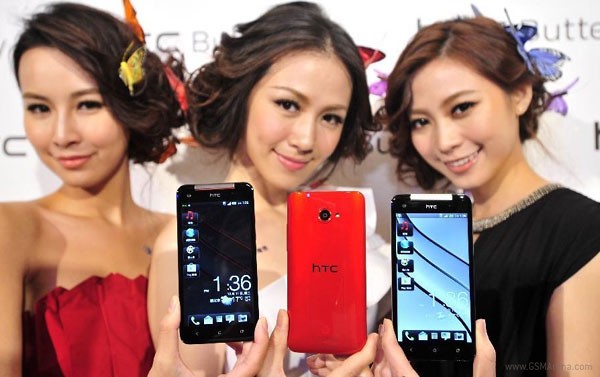 The Butterfly, which retails as the DROID DNA for Verizon in the US, was launched on HTC's homeland, Taiwan, yesterday. At the launch event, the president of HTC North Asia Jack Tong said the company will ship "a large number" of devices by the end of this month, due to the success of the HTC Butterfly J in Japan.
According to Tong, HTC will also be changing its marketing strategy in two key ways. The first involves having less flagship reboots (like the One X+), letting their high end models stay on the market longer.
The second includes creating more affordable devices, belonging to the $175 to $350 range, which HTC hopes will appeal to younger audiences and those looking to upgrade from a feature phone.
Here's hoping we'll also see the HTC Butterfly in Europe soon.
?
I don't understand why HTC is releasing the HTC One,i think Butterfly is a much better option for europe. And i think HTC made a design error with th HTC One. Think it looks awful. Butterfly or Droid DNA for europe instead of HTC One
a
u can see about battery life in gsm arena :) it is have 24 more standby
a
if you like the phone buy it and feel it dont worry about people comment about ur phone just relaxs and they will know the truth :) buying the phone for used not for sale isnt it?? be the good buyer and see the best one and choose it :) i l...
ADVERTISEMENTS