Buying a OnePlus 5 will require an invite, at least in India [Update: False alarm!]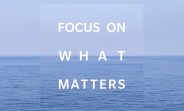 Have you ever met anyone who was into the OnePlus invite system before it was retired? Actually, have you ever heard of anyone that liked that system of buying smartphones? Probably not. But do brace yourself, for it looks like the much-hated invites will be back for the OnePlus 5, at least in India.
On the official landing page for the handset's launch in the subcontinent you can purchase an invite for the unveiling event that will take place in Mumbai on June 22. That invite will cost you INR 999 ($15 or 13€). It will obviously let you attend said event, but here's where it gets interesting: "Invite holders will receive a OnePlus 5 invite code at the launch event". That's listed among a few other perks that you will receive, such as a T-shirt, a travel backpack, and a pair of sunglasses.
But... a OnePlus 5 invite code? This strongly suggests that invites will be back for this model, at least in India. So far OnePlus hasn't made an official announcement regarding invites for the OnePlus 5, so if you aren't in India all you can do now is hope that this will only apply to certain markets (and not yours).
Thanks for the tip, Ahsan!
Update: A OnePlus spokesperson cleared things up and thankfully, the OnePlus 5 will be available invite-free.
That is referring to an invite to our Indian launch event. The OnePlus 5 will be available to all, invite free.
It appears the code, mentioned as part of the Invite Box is actually the code you will need to enter the event itself. Nothing more. Perhaps better wording might be in order in the future.
A
Maybe its going to be the best flagship out there.
V
If you have slightest of knowledge about mobile devices,you would have known the quality Xiaomi delivers. Mi5 was not a failure, but indian market could never accept Xiaomi charging 20k plus for its device. It was an eye opener for Xiaomi. They ...
D
This Chinese company never ever think about different or unique designs about Smartphones they just copying from another company for an example they copy a design from op3/3t from HTC Now in op5 from iPhone.....
ADVERTISEMENTS