The Samsung Galaxy S III has been enjoying itself as top-selling Android flagship for a while now. At the same time rumors are steadily building up around its successor - the Galaxy S IV. If the rumor mill would have it its way, the SGS IV will be launched on March 15, it will sport a 5" 1080p Super AMOLED screen, a 13 MP camera, run on Samsung's quad-core Cortex-A15 CPU with four auxiliary Cortex-A7 cores, keep its physical home button design, and perhaps even have an S Pen on board.
Today we're getting another confirmation of the camera megapixels. Two samples have leaked on Google+ that have the model name GT-I9500 in their EXIF tags and people are happily concluding their source is indeed the Galaxy S IV.
Both samples are in 16:9 aspect ratio with a resolution of 4128 x 2322 (around 9.6 MP) meaning that in 4:3 aspect the sensor will most likely produce 13 MP stills.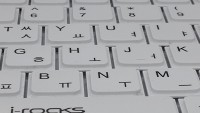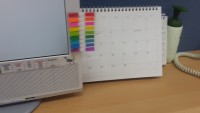 Samsung Galaxy I9500 camera samples
The camera samples themselves aren't that good but we can probably attribute this to the less than ideal indoor lighting conditions and the pre-release camera software.


Samsung Galaxy I9500 Picasa information
The aperture is f/2.2 as opposed to f/2.6 on the S III. The guys over at AndroSym.com have figured out that as these leaked Galaxy SIV samples report a 4mm focal length, if we assume it has a resulting 35mm equivalent focal length of 28mm, then the camera sensor has a crop factor of 7x. This crop factor easily translates into a sensor size of 1/3" - the same size as used on the Xperia Z, which uses a 13MP Sony BSI sensor..
We urge you to keep an open mind as this could very well turn out nothing more than pre-production hardware that has nothing to do with the Galaxy S IV.
The final news of the day is an AnTuTu scores list, which shows the product name I9505 along with brief CPU and screen specs. While we've already seen GLBenchmark scores from a GPU on a yet unannounced Samsung SHV-E300S, this might be a different device altogether. While the score didn't top the performance list, it reveals a CPU core clock of 1890 MHz and a screen resolution of 1080x1920px.
Thanks, avdaga for sending this in!
?
On Galaxy S4, Air view (as in Galaxy Note 2) is available withhout the stylus (works with finger)
?
The rumored.xperia togari have those, even though it's still a rumor. 6.44 jdi lcd screen, 360+ ppi snapdragon 800, 3600 mah battery, klp, probably ip67 dus, water and shock proof. Btw, still happy with my sxs and ip4
D
Only the camera? I rather stick with my s3 and all smart featurea than htc one with only one good thing 'ultra pixel'. S4 will rape the one when time comes. Most of these guys are hypocrits, xp z out all 'this is ma next phn with water proof' , next...
ADVERTISEMENTS