Six enter, only one leaves
Camera shootout: Six enter, only one leaves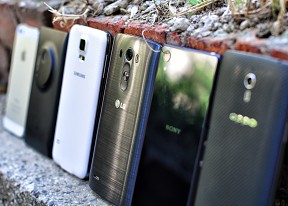 Video quality, low light
Next up is our low light video test. For the low-light videos we will follow the exact same test procedure as in the previous chapter - we start with 2160p footage and upscale 1080p video for those that can't shoot 2160p.
2160p video comparison
The Oppo Find 7 improves on its good performance in the daylight stage of this race and managed to preserve a lot of detail. There is some noise but not too much and the noise reduction didn't smear out the detail.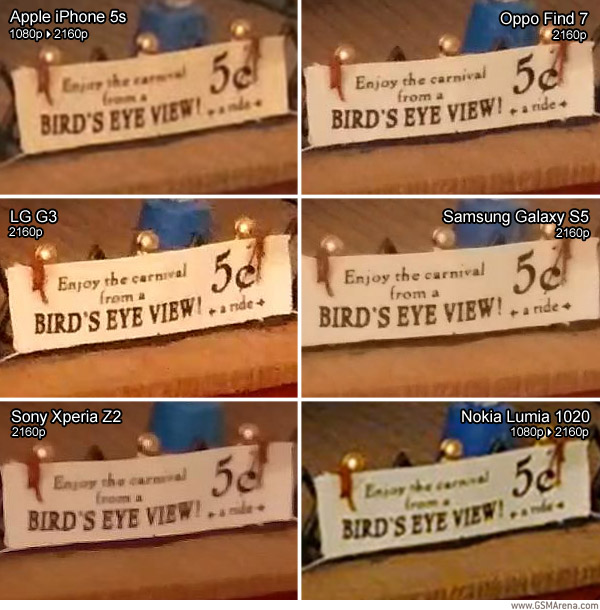 The Samsung Galaxy S5 low light image quality wasn't spectacular but but its 2160p video is noticeably better. There isn't quite as much detail as in the Find 7 (the low contrast doesn't help here) but noise levels are low.
The LG G3 post-processing brightened up the image but that lead to some blown out colors and more visible artifacts. Stronger noise obscures some of the detail.
The Nokia Lumia 1020 may only shoot at 1080p but its large sensor produced great quality video. Even after the upscale videos have more detail than what the Sony Xperia Z2 managed to resolve.
The Apple iPhone 5s did a bang up job in still photography and videos in the dark look very good. Again, the raw resolution goes in favor of the Sony but judging the actual capture detail pushes things in favor of the iPhone.
This leaves the Sony Xperia Z2 as the disappointment of the bunch. It has the second biggest sensor here (second in resolution too), but in the dark the phone just isn't capable of making full use of 2160p resolution.
Low-light 2160p leaderboard
Winner: Oppo Find 7
Runner up: Samsung Galaxy S5
Third place: LG G3
Fourth place: Nokia Lumia 1020
Fifth place: Sony Xperia Z2
Sixth place: Apple iPhone 5s
Video compare tool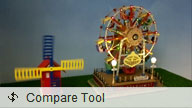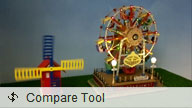 The six contestants in our video compare tool
1080p video comparison
Moving on to the 1080p comparison, with the resolution disadvantage out of the way, the Nokia Lumia 1020 shows what it's truly capable of. The noise reduction leaves plenty of detailed unharmed and there are few visible artifacts.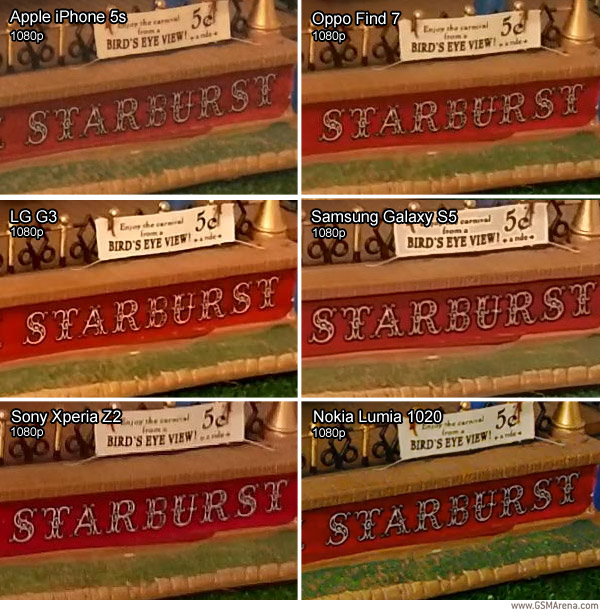 Surprisingly, the other 1080p shooter, the Apple iPhone 5s, also leaps ahead and produces video that's only a hair softer than the Nokia's but remains class leading nonetheless.
The Samsung Galaxy S5 videos have murky colors but it keeps bright areas in check and there's a tiny bit more detail in the videos than its neighbor manages.
The LG G3 still has a tendency to blow out some the brighter areas, though the colors (while oversaturated) make the video look just a bit better.
Sony Xperia Z2 videos are close in terms of detail but there are some digital artifacts visible, which degrade the image quality.
The low bitrate of Oppo Find 7 videos worked out for it very well in broad daylight but in a dark room the compression takes away too much detail.
Low-light 1080p leaderboard
Winner: Nokia Lumia 1020
Runner up: Apple iPhone 5s
Third place: Samsung Galaxy S5
Fourth place: LG G3
Fifth place: Sony Xperia Z2
Sixth place: Oppo Find 7
Video compare tool